The fastest way to schedule meetings
No more back and forth
Choose your invitees and suggest available times directly from your calendar.
Your invitees easily vote on your suggestion. Even if they are not Vyte users.
Just confirm the best time in one click. Everyone gets the confirmation in their calendars.
Learn more about group scheduling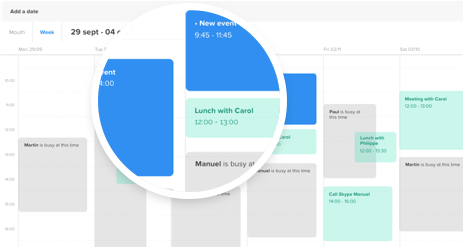 ---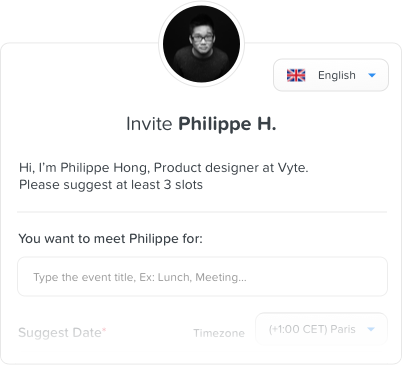 Create your own meeting page
Set your scheduling page in seconds Connect your calendars and set your weekly availability preferences.
Share your link with anyone asking for a meeting. They visit your page and suggest convenient times for you.
Confirm the best time for you and everyone gets it in their calendars.
Learn more about the Vyte page
Features that you'll love